Sale price
₹ 2,995
Regular price
₹ 3,995
Unit price
per
Sale
Sold out
5 days return

Secure payments

Express delivery
Description

Experience the Divine Fusion of Rhythm and Melody with the Terracotta Ganesha Musical Muse

Immerse your home in the enchanting aura of the Terracotta Ganesha Musical Muse, a premium niche décor piece that harmonizes spirituality, rhythm, and melody. Handcrafted from twice-fired terracotta for a captivating black sheen, this exquisite sculpture captures the essence of Lord Ganesha, the remover of obstacles and the epitome of wisdom and prosperity, gracefully playing the tabla and sitar, creating a symphony of enchantment and rhythmic harmony.
Elevate your home décor with this exceptional Terracotta Ganesha Musical Muse and let the divine fusion of Lord Ganesha's tabla and sitar fill your space with serenity, prosperity, and creative inspiration.
About the art form

Embark on a journey into the realm of Black Terracotta, an art form where ancient techniques converge with modern sensibilities. Witness the transformative power of fire as porous clay undergoes a double-firing process, culminating in a captivating black sheen.

Unleash the allure of handcrafted elegance, where each piece bears the imprint of the artisan's touch. Black Terracotta transcends mere decoration, becoming an expression of refined taste and appreciation for enduring craftsmanship.

Elevate your surroundings with the mystique of Black Terracotta, a testament to the enduring beauty of nature transformed by art. Embrace the artistry, the sustainability, and the exclusivity of this premium niche decor, designed to grace the homes of discerning collectors.
Maintenance & Care

It's very simple to clean: all you need is to wipe with damp cloth and dry it off after.
View full details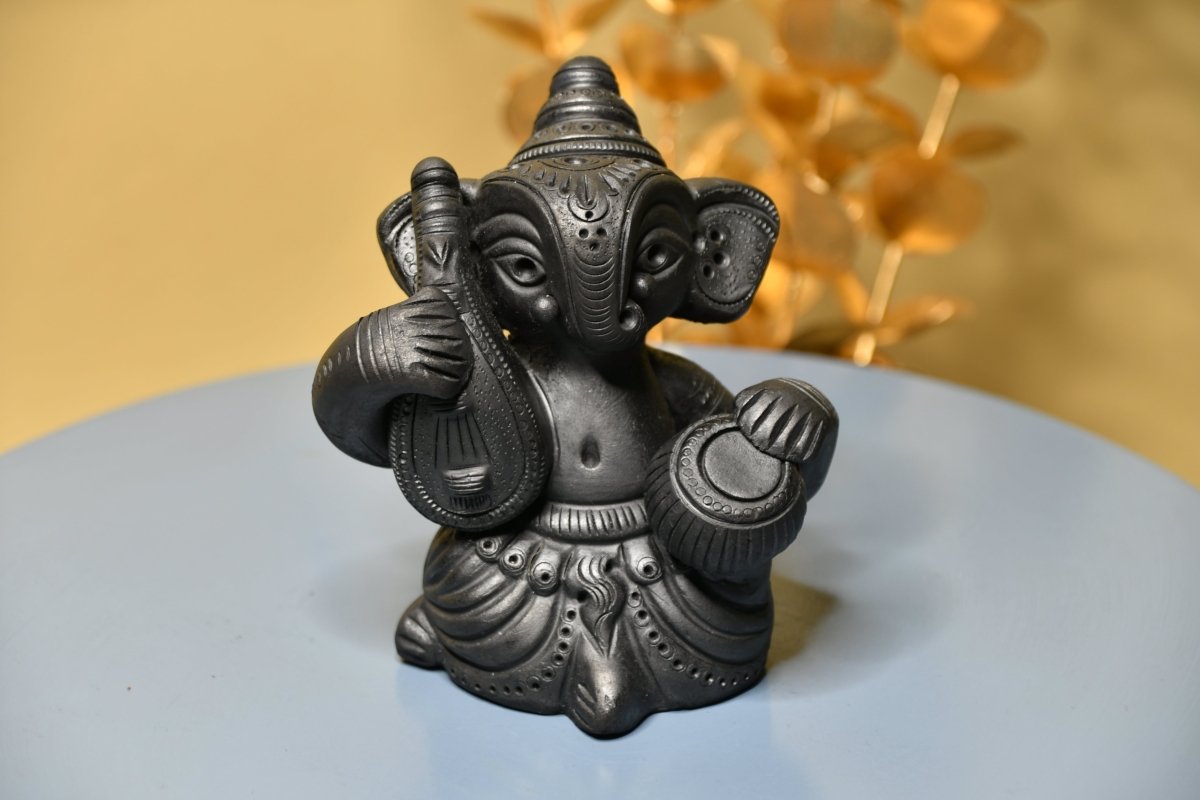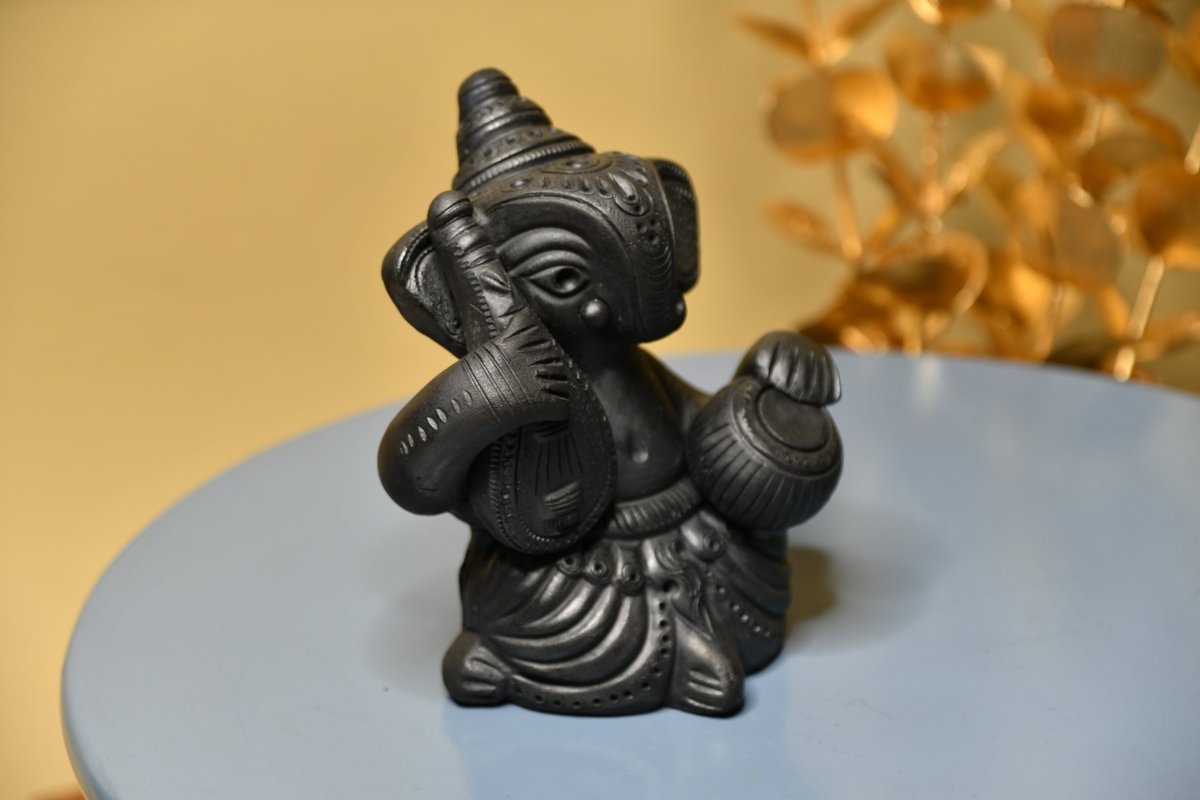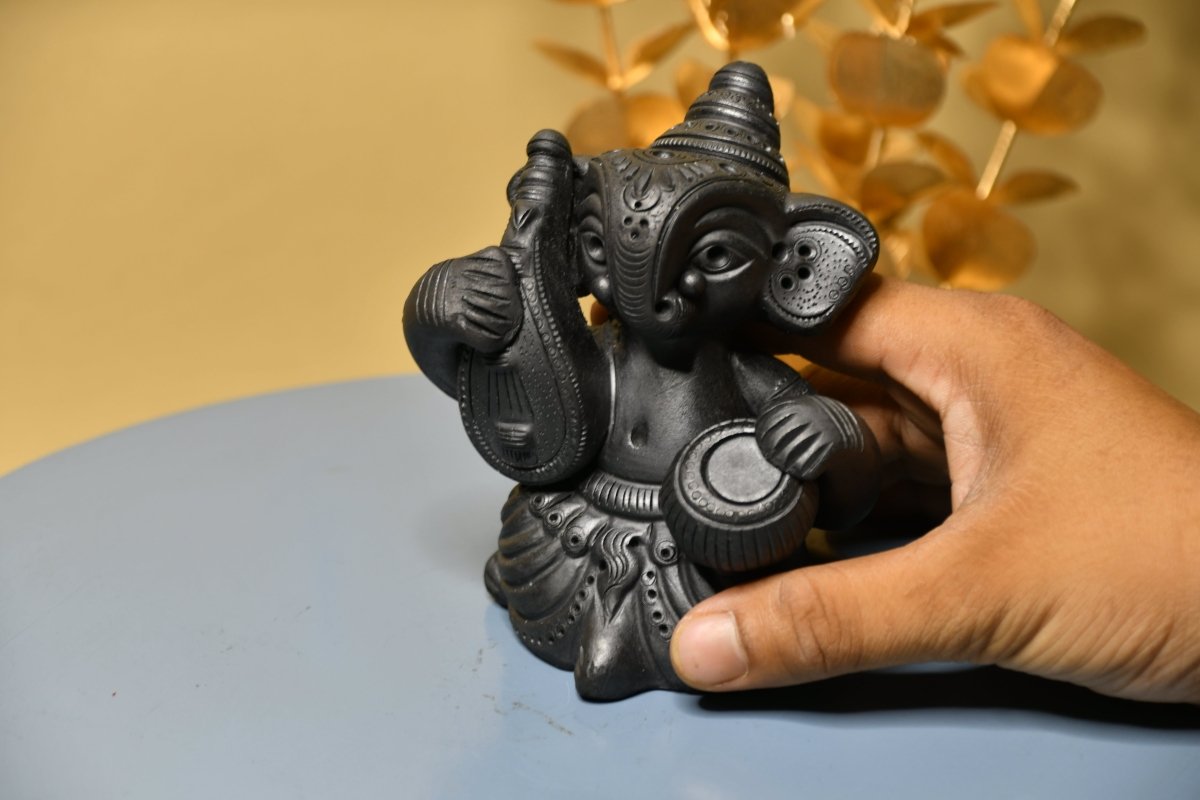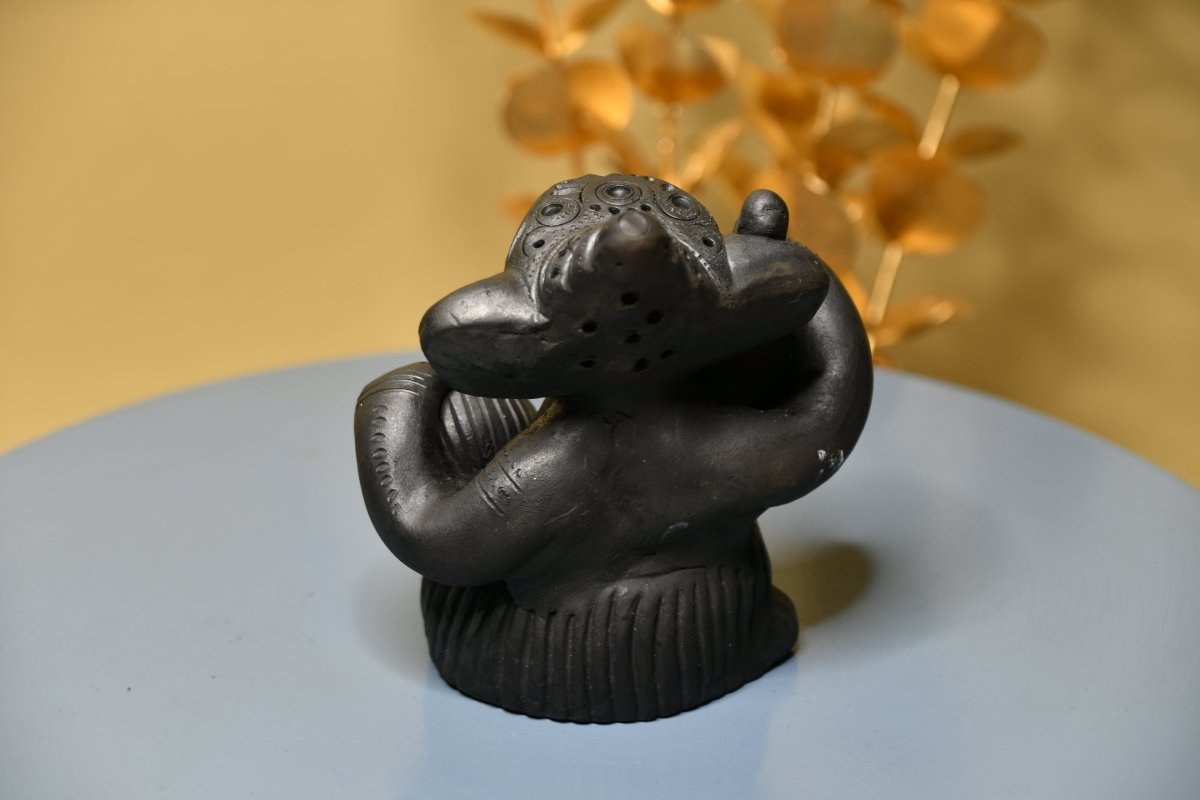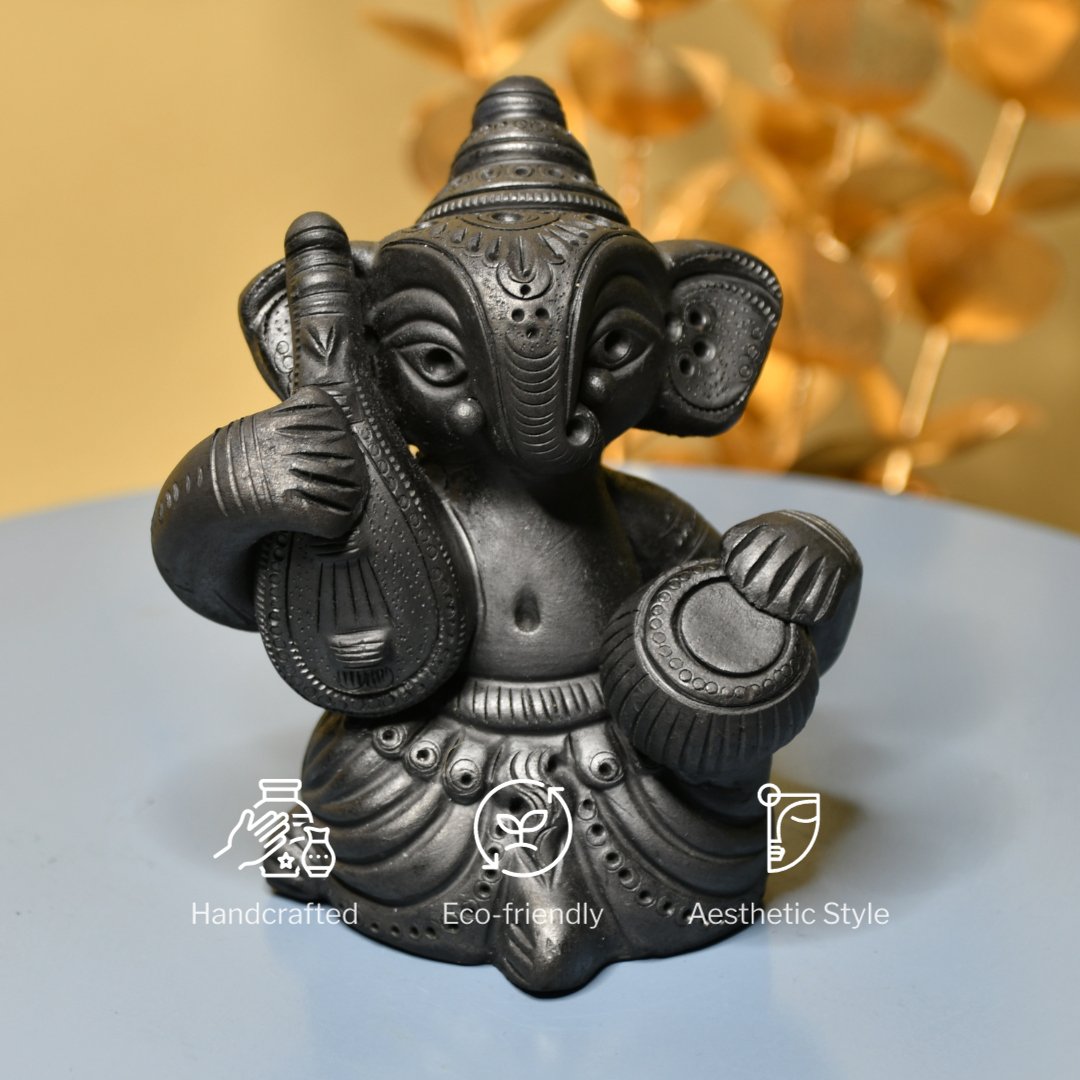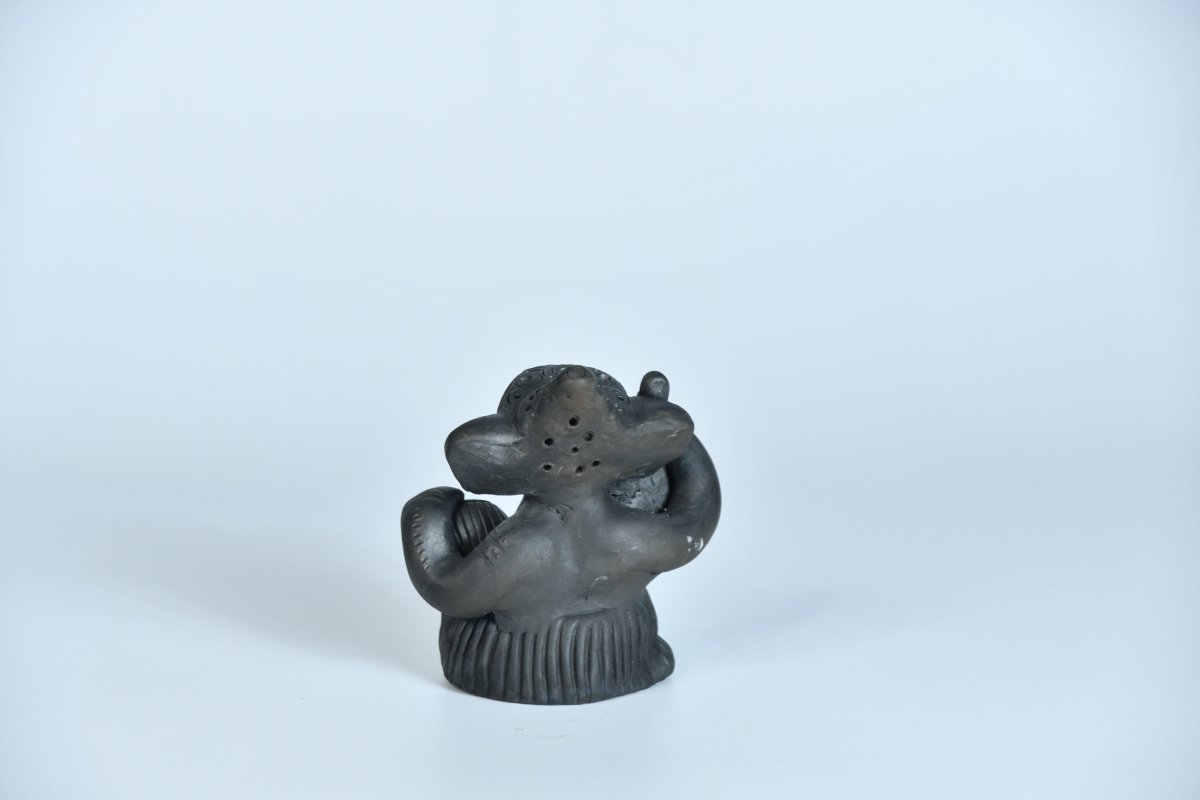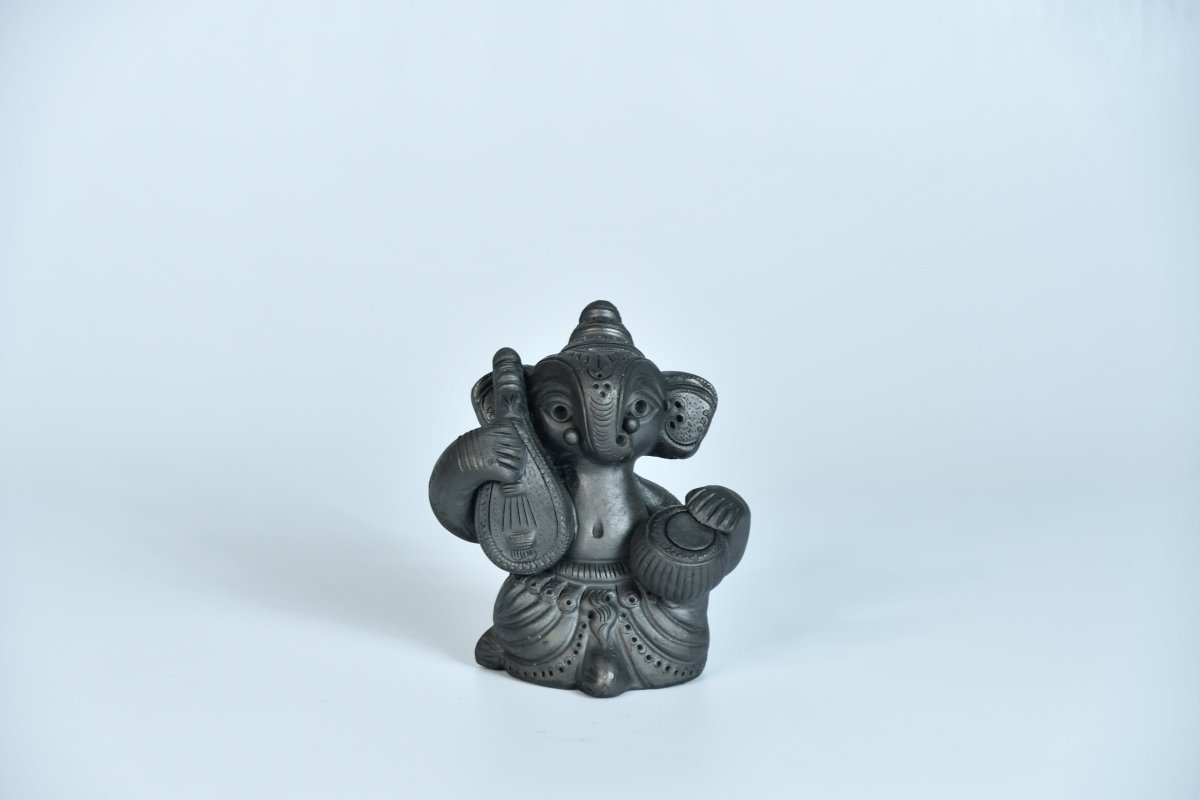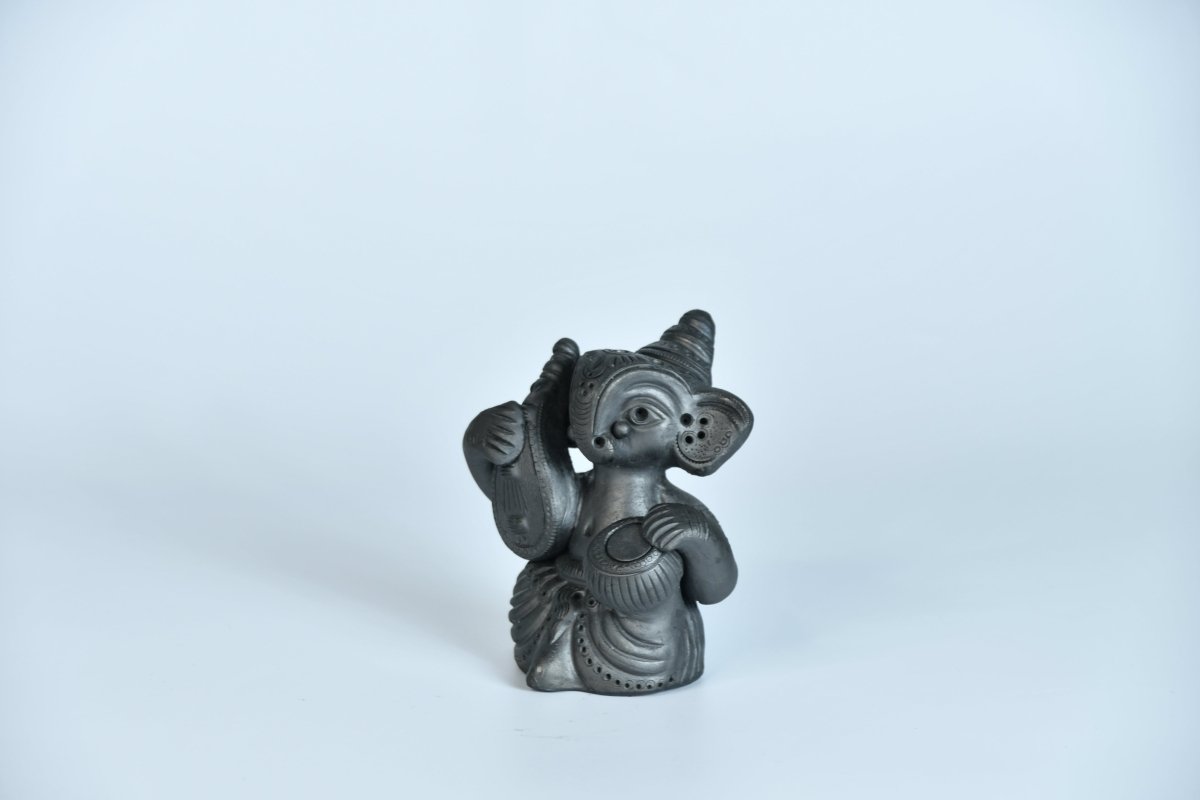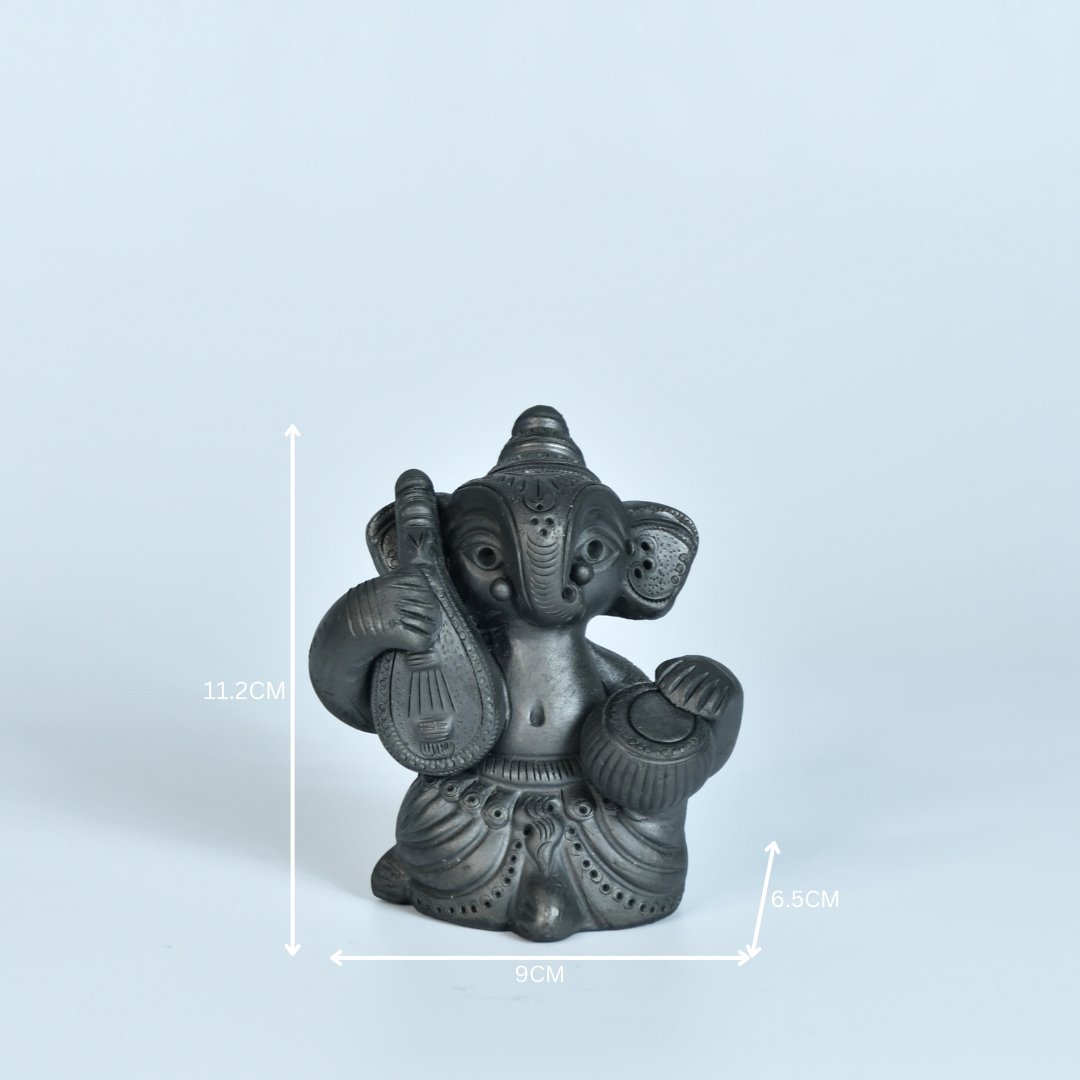 Elegance in Darkness
Dive into the artistry of our Black Terracotta Decor, a marvel crafted from the very soul of the earth. Each piece begins its journey as raw clay, molded by skilled hands into intricate designs. An ancient technique is then applied to these, firing the clay to perfection, unveiling its unique black earthy look. This process, often mistaken as a layer of black paint, is a testament to the mastery of our craftsmen. The result? Timeless pieces that seamlessly blend authenticity, elegance, and the raw beauty of nature.


HANDCRAFTED

ARTISANAL HERITAGE

INTRICATELY DETAILED
How we stand out
Premium Quality

Meticulously crafted products from the finest materials.

Uniqueness

Exclusive designs that elevates your living space.

Connecting Artisans

Fostering connections with talented artisans.

Your Satisfaction

Unwavering commitment to prioritize your satisfaction.