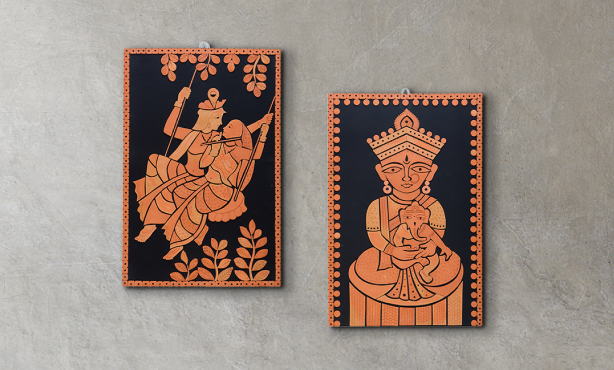 Order in bulk with us
We collaborate with a wide range of partners, including store owners, corporate clients, event companies, and all those interested in wholesale buying. Our commitment to excellence extends to every order, ensuring that each one is fully customized to suit your specific needs and requirements.
How it works
01. Send us a quote

You visit our B2B online store, and add your favorited items to send us a quote. We'll get back to you in 24 hours to help you further.

02. Let us craft your order

Our meticulous preparation tailored to your needs ensures satisfaction. We stay connected as we guide you through the process, every step of the way.

03. Receive your shipment

With us you can receive shipments across India or globally. Delivery times may vary depending on the items selected or delivery destination
Other details
Discounts

We are committed to supporting Indian artisans and providing them with a platform to showcase their beautiful artefacts to the world. For bulk orders under our wholesale pricing, we require a minimum opening order value of INR 30,000. Please note that prices and product availability are subject to change.

Returns

Each item is securely packed and sealed before leaving our shop to minimize the likelihood of damage during transit. However, despite our best efforts, incidents might occur and so, we encourage our customers to promptly report any damages to the carrier, if any. Please note that our bulk orders come with exclusive volume discounts. Due to that we do not accept returns on bulk orders.

Shipping

Shipping costs for bulk orders are determined based on the final weight of the products. Once you place your bulk order, we will calculate the exact shipping charges and provide you with the final price prior to shipping.

Quality

As each product is handcrafted by skilled artisans, slight variations in design, colour, and size may naturally occur. These variations add to the charm and authenticity of the products, making each one truly unique.
Why choose us?
In today's art market, the focus often remains on mass-produced items, overshadowing the remarkable talents of our Indian artisans and the inherent beauty of their craft, which reflects our rich culture. At Sowpeace, our mission is to create a level playing field for these incredible artisans, providing them with a platform to compete with the modern industry. By choosing Sowpeace, you not only gain access to a diverse range of exquisite artifacts but also contribute to the empowerment and recognition of our talented artisans.
Need a quick quote?
Send us a request with your favorited products and we'll get back to you in 24 hrs.